How to install e-Sword in Linux using Wine
This tutorial explains how to install e-Sword in Linux using Wine. The steps and results may be slightly different depending on what Linux distribution you are using. The steps listed here are for Ubuntu Linux or Linux Mint but may also work on other Linux distributions.
Open Synaptic Package Manager.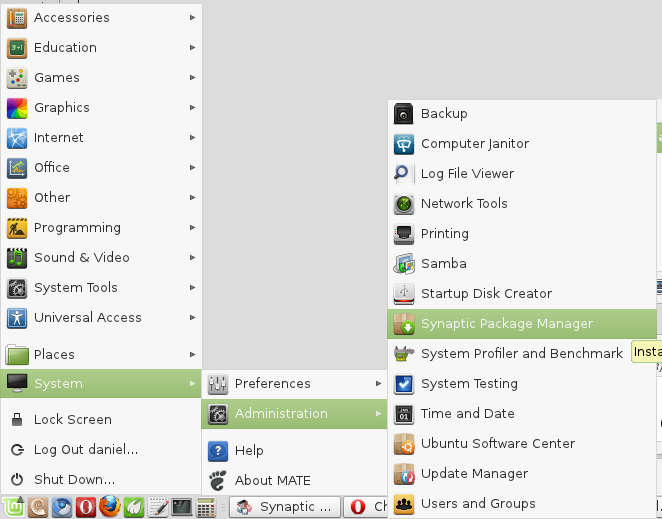 If you're using Linux Mint it might look like this: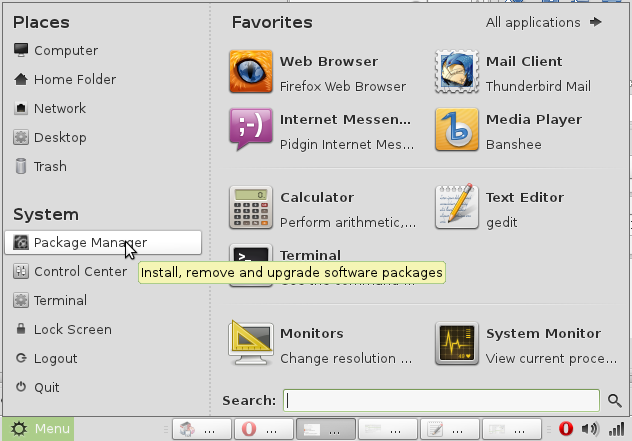 Type wine into the "Quick filter" box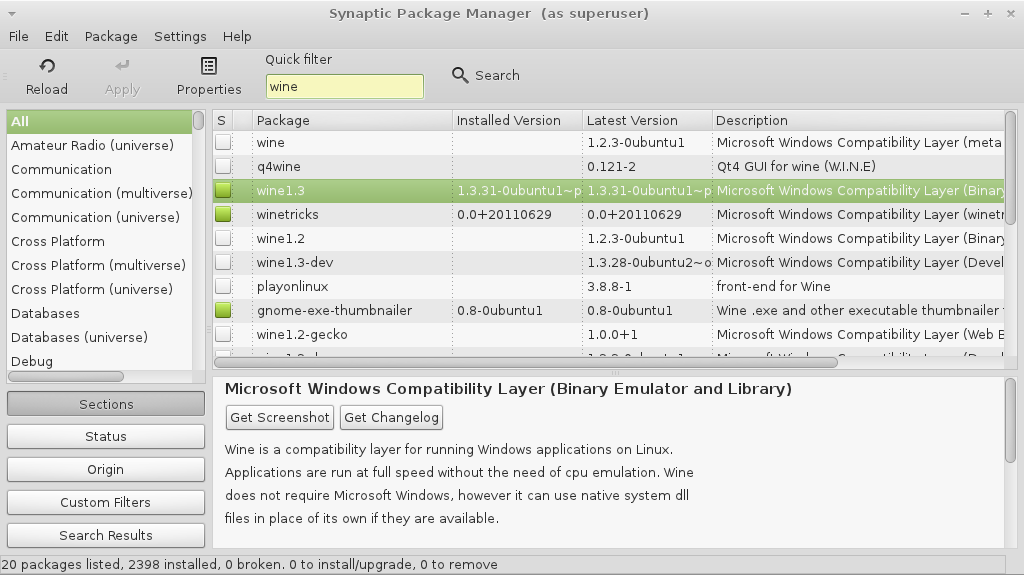 A list of packages with the word "wine" in them should now appear. Click on the one that says "wine" or "wine1.3" depending on what the latest version of wine is.
Right click on wine and select "Mark for installation"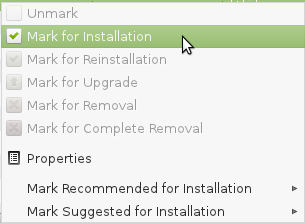 A new window will open asking if you want to "Mark additional required changes."
Click the Mark button
Then click the Apply button
Then a new window will open asking if you want to "Apply the following changes"
Click Apply
Then wait while your computer downloads and installs wine. It might take a few minutes.
When it's done installing you'll see a window that says "Changes applied"
Click the "Close" button.
You can close the Synaptic Package Manager now as well.
Now you are ready to install e-Sword.
Go to http://www.e-sword.net/downloads.html to download the latest e-Sword version.
Click the Down arrow that looks like this:

Select save file
Open your Downloads folder where you saved the e-Sword setup file to.
Right click setup1007.exe and open the file with Wine.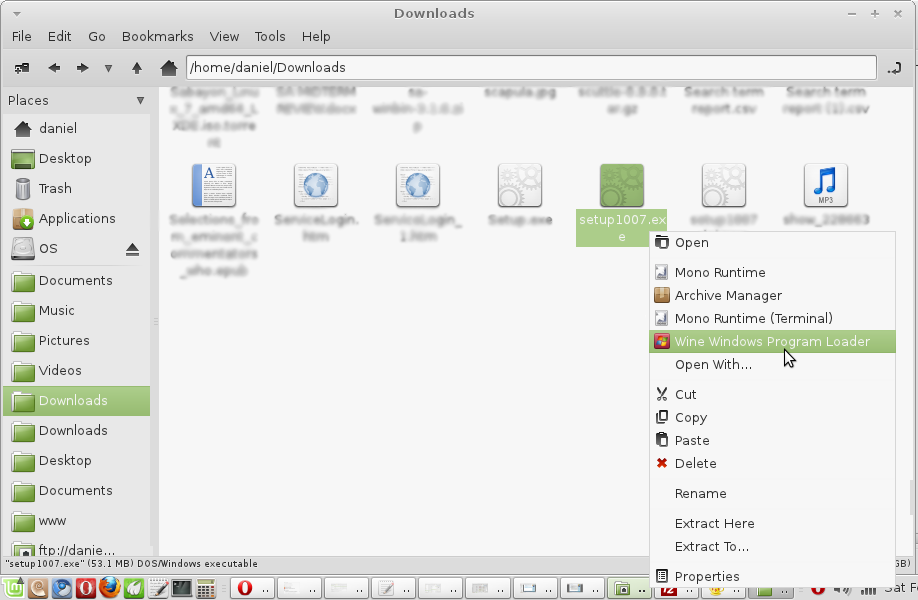 The e-Sword installation should now begin. Follow the installer while leaving all settings as default.
The following steps only apply if you are using the Tentmaker e-Sword cd.
Put the Tentmaker e-Sword CD in your computer if it's not already.
Browse to the location of the CD.
Right click on coremods.exe
Open the file with Wine.
Click Unzip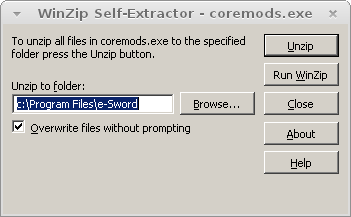 Wait while the modules are unzipped.
Once the modules are unzipped you should now be ready to run e-Sword.
There should be an icon on your desktop called e-Sword.

Double click the icon to open e-Sword.
e-Sword should now open and be ready to use.