International Oasis of Love Ministries presents.......
Special Meetings!
with Prophet Michial Ratliff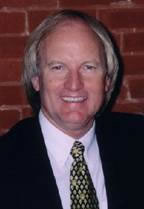 "Before Michelle and I moved to Missouri, this man spoke some very powerful and accurate prophetic words over us. I encourage any who are able, to attend this meeting. I believe you will be blessed." --Gary Amirault
1. Saturday February 19th 2005 at 7 pm
2. Sunday February 20th 2005 at 3 p.m.
Join us for two great anointed prophetic services with Prophet Michial Ratliff . Both meetings will be held at 2645 Claremont Dr. Grand Prairie, Texas 75052. Bring friends, family members, co-workers &neighbors who need personal ministry. These meetings are very special and rare, you do not want to miss. Come one, come all.
Join Pastor Dorothy A. Ouma every Sunday at 3pm at 2645 Claremont Dr. Grand Prairie , Texas 75052 for a great outpouring of God's presence. Come and receive the living word of God from an anointed vessel that God has chosen for such a time as this. If you are tired of playing church, then this is the right place for you.
Join us every 1st & 3rd Saturday of each month at 7 p.m. for Bible studies, fellowship, training and personal ministry. All meetings are currently being held at 2645 Claremont Dr.
Grand Prairie, Texas , 75052 . You can call 972-988-09 37 for any further information or questions. You can also email us at Bestdoro8@aol.com . All our information will soon be updated every month on our website at ***WWW. Theoasisoflove .org****